How to Avoid Crime at Larger Outdoor Events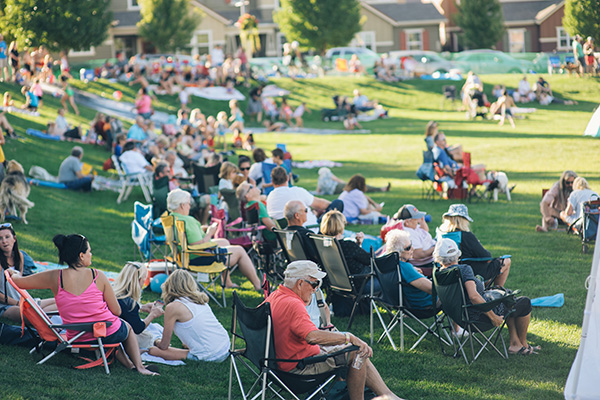 Lately, crime news is riddled with information about random acts of violence. From shootings at concerts to terrorist attacks at shopping plazas, it seems that leaving one's front door is too big a risk these days. However, with the proper public safety practices in place, it is still possible to enjoy yourself in a public setting. Keep the following tips in mind when protecting yourself in public:
Always Share Your Location with a Loved One
When heading to an event or meeting up with someone, always let a close loved one know where you'll be going. Send them the exact location of your meeting place, as well as how you'll be traveling there and when the event or meeting starts and ends. Another good option is to use a location-sharing app that allows your friends and family members to pinpoint your exact location at all times. In case there is an emergency, these precautions will help your loved ones find you immediately.
Leave Non-Essentials at Home
Non-essentials like expensive electronics and accessories don't need to be taken everywhere you go. This is especially important if you're going to public events with large groups of people as you'll likely be shoulder to shoulder with others, making it easier for someone to steal something in an instant. When out and about on the town, try to only carry cash, cards and your phone with you. Keep these items stored in your front pants' pockets or in a purse to make yourself less of a target to criminals.
Study Your Surroundings
Once you've gotten to your destination, take some time to scan the surroundings. Notice where emergency exits are so you'll be prepared to make an escape in case of emergency. As you look around, be sure to take note of any unsavory activity and report what you see to the authorities if you notice something suspicious.
Always Have Your Phone Charged
While phones have a habit of dying in the most inopportune times, don't let this happen to you when going out to a public event. Fully charge your phone several hours before heading out and bring a portable charger with you to make sure you always have as much battery as possible. In the event that anything goes wrong during the meet-up or event, you'll need your phone to contact the police.
It's important to remain vigilant at all times when in public. With these four tips, you'll be able to protect yourself and stay alert when outside your home.